Kickstarter projects, image refreshment, and special promotions are a few jobs that Craft Services does.
KICKSTARTER PROJECTS
These featured projects are just a select few of the more than 35 successful Kickstarter projects that Craft Services has consulted with. Collectively, Craft Services has helped creators raise more than $600,000 on Kickstarter.
Let us help you with your amazing idea by reaching out to us HERE.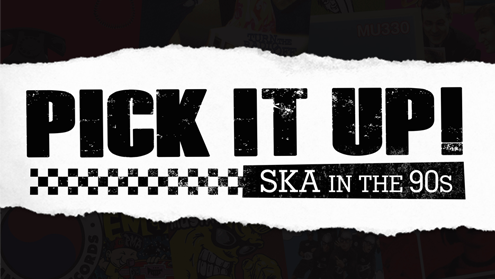 Ska In The 90s Documentary
"Pick It Up: Ska in the 90s" is a documentary wrapping production about Third Wave ska music, including bands like Less Than Jake and Reel Big Fish. This project blew everyone away, earning over $118,000 and was the #1 most funded Kickstarter Music project on the platform while their campaign was live.
What A Girl's Gotta Do
Lindi Ortega is a resilient Americana songbird from Calgary, Alberta in Canada. Lindi successfully raised over $50,000 for recording her album "Liberty" and its new release marketing plans.
Save Our Venue Project
Black Forge Coffee House is a growing business in Pittsburgh, PA that prides itself on being an inclusive performance and exhibition space open to artists and musicians of any background or expression. When faced with the danger of losing the venue portion of their business, they turned to Craft Services to help raise the money to open a second location. Their successful project raised over $35,000 and was the #2 most funded Kickstarter Music project on the platform while their campaign was live.
Help Punchline Make A Netflix Special
Punchline is a melodic alternative-pop band from Pittsburgh, PA that successfully raised over $20,000 for developing a streaming television music special. They plan to release this project on Netflix in Early 2019.
Lonely Benson: New Album Pre-Order
Lonely Benson is a Seattle, WA based lounge rock project for Dan Young, formerly of the band This Providence. Dan raised over $7,500 to finish the recording and manufacture the new album.
IMAGE REFRESHMENT / EMAIL MARKETING
Let Craft Services help improve your online image by helping to design, develop, and launch a beautiful new website for you or your project.
Don't waste time trying to create something on your own when we can help update your look and bring YOUR vision to life on a very simple to maintain web platform. We consult on aesthetic, photos, graphics, and more (at a rate that can fit any budget).
Craft Services can also create, develop, and maintain your email marketing list and email newsletters. We also create and launch incredibly effective email address collection campaigns.
Reach out to us here and let's see how we can help you upgrade your online presence.
UNIQUE MARKETING & SPECIAL PROMOTIONS
Tap into the creative vein of Craft Services for unique marketing and special promotions ideas. Whether it is a plan to gain social media followers, phone numbers, email addresses, or simply new fans, Craft Services has you covered with innovative and easy to execute marketing initiatives.
Ska Madness! was a creatively executed campaign for the "Pick It Up! Ska in the 90s" Kickstarter project that yielded over 3,500 unique email addresses in 3 weeks time!
We even got the first ever Ska Madness! champions Less Than Jake to contribute an acceptance speech video for our very made up title of ska champion.
Reach out to Craft Services today and let us know what you're working on. We're here to help!